DBS Bank Ltd
DBS Temporary Bridging Loan
Interest Rate
4.75 % E.I.R per year
Max. Loan Amount
$ 3,000,000.00
Approval Duration
Within A Week
DBS Temporary Bridging Loan is one of the start-up friendly loans that can enable young entrepreneurs to easily grow their business with its low minimum turnover and incorporation criteria and only 3 months' bank statements required for credit analysis.

Smart Towkay Editor's Review
Calculate Your Business Loan Repayment Instantly

Monthly Installment
$ 1,492.94
Interest Rate
4.75 % E.I.R per year
Total Interest Payable
$ 3,745.81
Total Repayment
$ 53,745.81
Key Features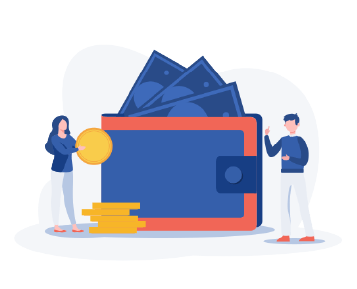 Min Turnover Criteria: < S$150,000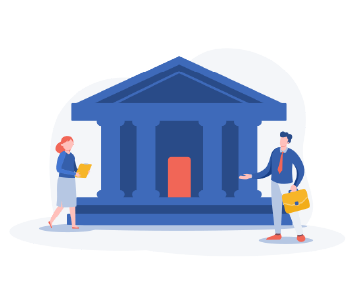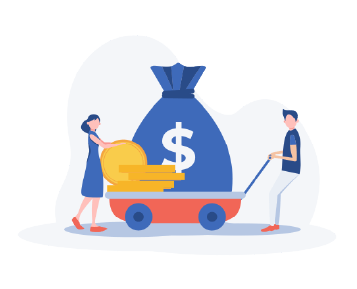 Fast Approval + Disbursement Turnaround Time
Features
DBS Temporary Bridging Loan Features
Maximum 5 years repayment
Government risk-sharing 70%
Government risk-sharing of 70% with participating financial institutions.
Eligibility/Documents
BANK STATEMENTS
Company Operating Account Statements for last 6 months
NOTICE OF ASSESSMENTS
Directors' & Shareholders' NOA for last 2 years
FINANCIAL REPORT
Company's Financial Report for last 2 years
NRIC
Directors' & Shareholders' NRIC (front and back)
Fees and charges
DBS Temporary Bridging Loan Fees and Charges
 - Processing Fees: 
  1% of the loan amount for Existing DBS account holder
  1.5% of the loan amount for New To Bank customers
- Annual Interest Rates: 4.5% effective interest rates
- No Lock-In period throughout the Loan Tenor
- No Annual Fees
GOLDBELL FINANCIAL SERVICES Temporary Bridging Loan
Profit Rate


5.5 % E.I.R per year

Max. Loan Amount


$ 500,000
ORIX LEASING TEMPORARY BRIDGING LOAN
Profit Rate


5 % E.I.R per year

Max. Loan Amount


$ 1,000,000
SINGAPURA FINANCE TEMPORARY BRIDIGING LOAN
Profit Rate


5 % E.I.R per year

Max. Loan Amount


$ 500,000
Why Should You Apply Through Smart-Towkay ?


Benefits of Applying Through Us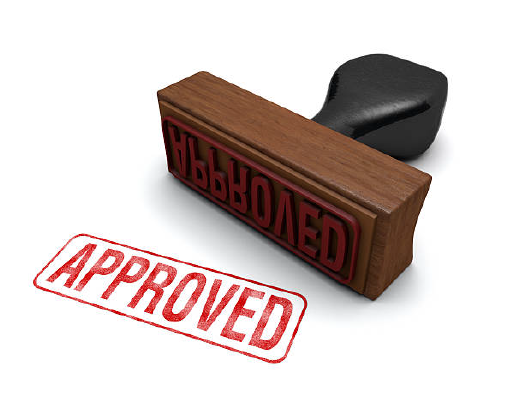 HIGHER APPROVAL RATE
As a team of ex bankers, we are very familiar with credit criteria of individual banks with a solid track record of >80% approval rate.
HASSLE FREE APPROACH
Leave the application process to our specialists while you focus your resources on your core business.
FASTER TURNAROUND TIME
Tired of waiting for unresponsive bankers revert? Your application is our priority, reduce processing time by 3-5 working days through us!
RISK FREE PROCESS
No upfront fees, no fees applicable if we're not enable to secure financing for your company. Performance guarantee, pay only for results!

DBS's Temporary Bridging Loan is an initiative between the Singapore Government and DBS to help SME's and businesses in Singapore. This product is for businesses that have been registered in Singapore and are operating with at least 30% Singaporean or Permanent Resident shareholding.

As announced on 12 Oct 2020, TBLP will be extended from 1 Apr 2021 to 30 Sep 2021. Under this extension, the Government's risk-share on the loan will be lowered to 70% with the maximum loan quantum lowered to S$3 million. This is to calibrate the support for businesses as the economy gradually recovers.

DBS' Temporary Bridging Loan is suitable for young companies that are less than 2 years old (as most other Participating Financial Institutions have a minimum incorporation requirement of > 2 - 3 years old) and require only 3 months of bank statements for credit analysis.
DBS Temporary Bridging Loan Faq

Read More
About Unsecured Business Loan
As more financial products move away from SIBOR towards SORA, businesses and retail consumers can...
Continue Reading
With OCBC Short-term Financing, businesses can borrow up to 80% of the value of their unpaid...
Continue Reading
The extension of the working capital loan (WCL) to March 31, 2024, was among the most important...
Continue Reading
Looking For More SME Business Related Tips?
Subscribe to our newsletter