Peer to Peer Lending Loans Singapore
Attention to all esteemed businesses seeking financial assistance. We would like to apprise you that the Temporary Bridging Loan (TBL) has concluded as of 31st August 2022.

However, an alternative avenue awaits – introducing the Working Capital Loan


We wish to inform SMEs with existing TBL financing that they remain eligible to apply for the SME WCL, provided they meet the necessary financial criteria.
If you are uncertain about your qualification for the SME WCL loan, we offer a complimentary loan qualifying assessment for your convenience.
For the latest SME WCL rates offered by our Participating Financial Institutions, kindly refer to here.
UPDATED AS OF 27 Sep 2023
UPDATED AS OF 27 Sep 2023
Latest SIBOR And SORA Rates
UPDATED AS OF 27 Sep 2023
Click above for historical trend
| | SIBOR | COMPOUNDED SORA |
| --- | --- | --- |
| 1-month | 4.025 | 3.7681 |
| 3-month | 4.05644 | 3.707 |
| 6-month | NA | 3.6881 |
| 12-month | NA | NA |
What Is Peer To Peer Lending?
Peer-to-peer lending is a new financing method that allows SMEs with little credit history or SMEs that need short-term bridging loans to crowdfund and raise money.
A P2P lending platform enables such activities on an industrial level, allowing businesses to get the loans they need without having to spend time going from lender to lender in search of assistance.
If you're a small to medium enterprise without the cash or credit history necessary for bank loans and other forms of funding, peer-to-peer lending may be just what your business needs. P2P lenders provide financing based on applicants' credit scores that are determined by factors like how long they've been in business, their previous financial transactions (especially those involving repayment), and more.
 Licensed P2P lending operators must have a Capital Markets Services License and will have to comply with the controls and disclosures required of it under the MAS Circular No. CMI 27/2018 (securities-based Crowdfunding Circular)(issued 23 August 2018).
Which of the Peer To Peer Lenders offer Temporary Bridging Loan?
Currently, Funding Societies (FS Capital) and Validus Capital are involved in the Temporary Bridging Loan program.

What does it mean?
Given the Risk-Sharing by Enterprise Singapore, the above lenders might be more incline to approve 'borderline' cases given the 70%-30% risk-sharing. 

What is Temporary Bridging Loan?
The TBLP was introduced to help enterprises access working capital.
As announced in the Solidarity Budget on 6 Apr 2020, the Government will enhance the TBLP further with 90% risk share. The enhancement will apply to new applications initiated from 8 April 2020 until 31 March 2021. For applications that are pending approval from PFIs, enterprises are advised to speak to their PFIs on their eligibility.

As announced on 12 Oct 2020, TBLP will be extended from 1 Apr 2021 to 30 Sep 2021. Under this extension, the Government's risk-share on the loan will be lowered to 70% (90% currently) with the maximum loan quantum lowered to S$3 million (S$5 million currently). This is to calibrate the support for businesses as the economy gradually recovers.
What Are The Advantages Of Applying Through Peer To Peer Lenders Instead of Financial Banks?
The use of P2P lending platforms for SMEs is becoming increasingly popular because they can approve loans as quick as 24 hours after the application has been made. This convenience and speed make them appealing to those with urgent needs, such as small business owners who may need funds quickly or entrepreneurs looking to expand their business

While conventional banks might take 2-3 weeks to get the loan application approved and disbursed. 
What Are The Required Documents For Processing?
Most PFIs will require the standard documents listed below for processing:








Latest 6 months company's operating account
















Latest 2 years company audited/ management report
















Latest 2 years notice of assessment of directors/shareholders
















Photocopy of directors/shareholders NRIC (front and back)








Some may ask for additional documents such as the company's debtor aging list, corporate Notice Of Assessment, GST tax filing, etc.
Can Smart Towkay Help With My Peer To Peer Lending Application?
Yes, of course. Besides applying by yourself, you can engage us to act as a middleman between you and potential lenders. We understand the daunting task of going through the whole rigorous process of document submission and numerous Q&As for a company to take up a business term loan.

Our job is to work on your behalf and with several Peer To Peer Lenders to find the P2P loan which best fit your needs with the lowest rates. We have a well-developed stable of lenders we work with, making your life easier.

We are like your company loan concierge; we do all the legwork for you, negotiate terms, and make the approval magic happen. All for a nominal fee, of course.


Else contact us through our whatapps or email and our friendly consultants will guide you.
Buy Now Pay Later Financing Scheme- How It Works?
SMART FUNDING Buy Now Pay Later Scheme is a new innovative initiative to help SMEs ease their cashflows 

First BNPL SME scheme in Singapore, this option provides SMEs with the flexibility to finance the purchase of good and services, with ZERO* upfront payment and instead make installment payments over 6-9 month
Buy Now Pay Later Features:
Not Vendor Dependable (SMEs can get approval for goods and services purchase with their choice of vendors)
Up to 9 months loan tenor which is longer than current BNPL providers in the market
Fast application turnaround time of 10 working days
Finance purchase of goods and services with ZERO* upfront payment
- Applicable for Pte. Ltd. Company only

*subject to company financial profile
Even in tough times,
we're here for you.
Did you know?
0
%
SME face cashflow problem
There are various government assisted SME Loan Financing Scheme in Singapore offered by more than 30+ banks & financial institutions?
With the rise of alternative lenders, SMEs currently have more options in their working capital requirement.
Talk To Us
Businesses Seeking For SME Loan
Are Not Aware
Credit Criteria
Different Lenders have different credit criteria, rejection in one does not means rejection in others
Interest Rate
Depending on the borrower nancial standing, processing fees and interest rates might differ
Personal Guarantor
Although most business loan are market as unsecured, there's still a need for personal guarantee by the directors/shareholders
So where can you go?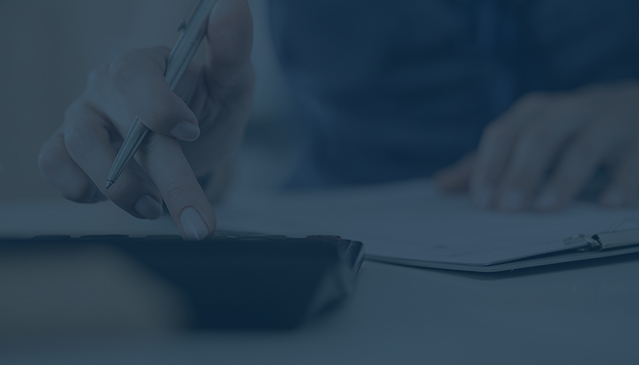 Step 2
Take 1 minute to provide key company information & our system will generate indicative suitable lenders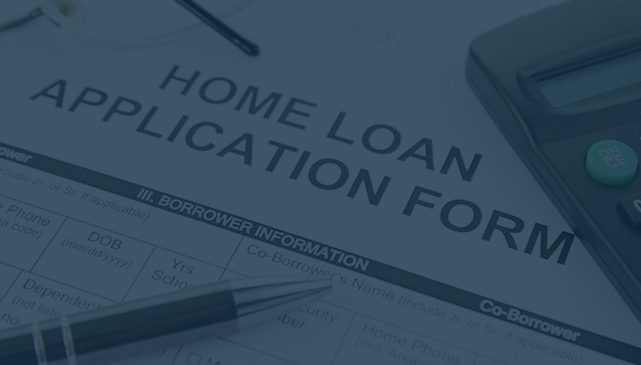 Step 3
See all best SME loan options available for your company via email
 

Best SME Loans Package In Singapore

 TYPE

 TYPE INTEREST RATE

 AMOUNT UP TO

 TENURE

 SME WORKING CAPITAL LOAN (Government Financing Scheme)

From 7-9% E.I.R 

S$500,000 

5 years 

 TEMPORARY BRIDGING LOAN(Government Financing Scheme)- Ceased

 

Capped at 5% E.I.R

S$5,000,000 

 5 

years

 BANK LOANS

From 7.75-12% E.I.R 

S$1,000,000 

5 years 

PEER TO PEER LENDERS 

From 1-3% simple interest per month 

S$500,000 

 

12 months

 BUSINESS TO BUSINESS LENDERS

From 3-6% simple interest per month 

 

S$500,000

12 months 

Need some help?
---
No worries, we've got you covered!

Disclaimer: Interest rates above are Financial Institution public broadcast rates, depending on Borrowers' Financial Standing, rates may varies according to banks' credit and risk assessment.
Be Part Of thousands of SMEs just like yours who entrusted us to grow their business
FINDING THE BEST BUSINESS LOAN IS EASY
Here are some benefits of applying for your loan through Smart-Towkay.Com

SAVING TIME
We've aggregated all the latest Business Loan so you can save time comparing them.

EASY COMPARING
Find Business Loan rates and promotions you might have missed.

HASSLE FREE
Apply hassle free online and get the cash you need as soon as possible. It is easy