Sorry,only registered user can access this page.Sign Up
You are a minute away from your personalized lending report curated based on your company financial standing.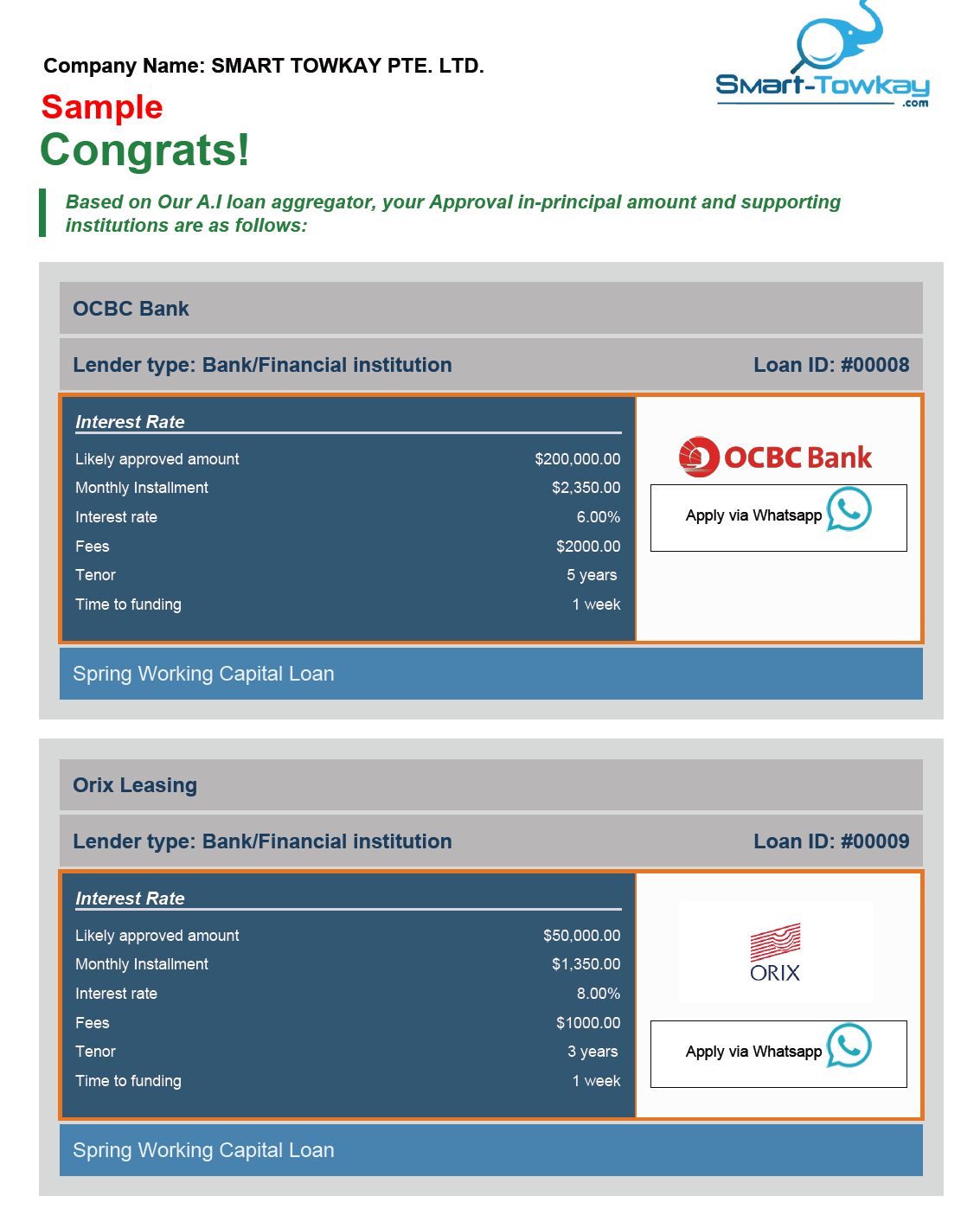 Approval in-principle terms and conditions
The online application is subject to approval.
The on-screen notifications of the outcome of the application will appear within 1 working day for applications submitted between 8 am and 11.59pm provided the Site server is not experiencing unexceptionally high volume or undergoing system maintenance. For the avoidance of doubt, 1 working day approval in-principle does not apply to applications submitted between 12am and 7.59am.
Approval in-principle is a provisional approval provided by us based on the information provided by the applicant. Upon the applicant's fulfilment of all the Lender's requirements including submission of the documents, the Lender's shall review and if appropriate, grant a formal approval.
Approval in-principle is only applicable for online applications.
Smart-Towkay.com reserves the right to vary these terms and conditions without prior notice at any time.