P-Max Grant: Claim Up to S$10,000 For SMEs to Hire/ Retain New Local PMETs - Extended till End 2021

The P-MAX Scheme has been
extended till End 2021
thus for SMEs that have new hire, do
Apply
Now!

Article was published on 13th Aug 2020 and updated on 20th January 2021 

Has your company recently hired a new employee within the last 3 months? If your new employee is a Singaporean or a Permanent Resident (PR), and falls under the category of Professionals, Managers, Executives and Technicians (PMETs), you can claim up to $10,000 by enrolling in the P-Max Programme.

P-Max is a Place-and-Train Programme that aims to help small and medium-sized enterprises (SMEs) to better recruit, train, manage and retain their newly-hired PMETs, through encouraging the adoption of progressive human resource practices within SMEs. This programme is administered by the Workforce Advancement Federation (WAF), which is appointed by Workforce Singapore (WSG).

If your company has recently hired a PMET (within the last 3 months), and successfully retains the PMET for at least 6 months after attending the programme, you will be eligible for a one-time Assistance Grant of S$5,000 for hiring Singaporeans and PRs. The grant has also been enhanced - P-Max for Older Worker - to allow eligible SMEs to claim up to S$10,000 for hiring Singaporeans aged 50 and above.
Please note that the Assistance Grant is capped at S$5,000, or S$10,000 for SMEs under P-Max for Older Worker, regardless of the number of PMETs hired & retained under P-Max.

Companies who previously have received S$5,000 P-Max grant will only be eligible for an additional $5,000 under P-Max for Older Workers.
P-Max Grant is eligible for each company, not per headcount.
How Do I Qualify?

In order to qualify for the programme's subsidy and assistance grant, you will need to meet the SME Criteria as follows:
Be registered and incorporated in Singapore;

Have an annual sales turnover (at group level) of not more than S$100 million OR employment size (at group level) not exceeding 200 employees;

Minimum 30% local shareholding by Singapore Citizens or Singapore Permanent Residents;

Offer PMET job vacancies available within the SME, which offers a gross

monthly salary of at least S$2,500

; and/or,

Hired a PMET

within the last three months

(i.e. 90 days) prior to enrolment into programme, offering a gross monthly salary of at least S$2,500

Be a Singapore Citizen or Permanent Resident (for eligibility of SME workshop subsidy)




PMET Criteria:

Eligible PMET must be either:
- Singaporean or PR with ≥ S$2,500 monthly gross salary
- Graduated OR completed NS more than 12 months ago onwards (ie. not young fresh graduates)
- 1st-time participating SMEs to receive S$5,000 under this track

OR

- Singaporean aged ≥ 50 years old AND with ≥ S$2,500 monthly gross salary
- 1st-time participating SMEs to receive S$10,000 under this track
- SMEs that have claimed grant before is able to receive S$5,000



P-Max Programme Workshop Curriculum

The P-Max training programme was put together after careful considerations of an SME culture and its limited resources. It aims to optimise learning without stretching SMEs' resources. P-Max@WAF programme creates a training experience that will enhance participants' learning and most importantly, to have fun while at it.
Experiential learning will be the main mode of learning at P-Max@WAF. The training programme will assist SMEs in kickstarting progressive HR policies based on talent development. SMEs will send a Supervisor to attend Day 1 of the training programme together with the newly hired PMET(s) to achieve the required synergy between both parties for optimal teamwork and results, while PMETs will be required to attend both 2 days of training.
Topic outlines for Supervisors:
Goal settings to achieve and impact organisational growth
Communication tools for quality results
Problem-solving as a team
Coaching techniques to develop talents
Understanding and managing different personality types
Topic outlines for PMETs:
Goal settings to achieve and impact organisational growth
Understanding and managing different personality types
Managing resources in an SME
Leadership skills and development
Communication tools for quality results
Problem-solving as a team
Workplace Ethics



How to register?

As there are few administrators for this programme, If you have hired any local PMETs within the last 3 months or any new hire, simply follow the registration steps below to register for the grant and we will get them to contact you.


STEP 1: SME REGISTRATION


(sign-up within 3 months upon new hire)


If you face any problem with registration, please WhatsApp us, or email us at towkay@smart-towkay.com
STEP 2: LOGIN EMAIL
Upon registering and successful approval, you will receive an email to register for the P-Max Workshop.
Enrol your new or recently hired PMET together with his/her direct Supervisor for a 2-day training course at a 90% WSG subsidised rate of $188*.
(Training fees are to be payable by participating SMEs)
*Rates vary depending on administrators

Joint training between Supervisor and PMET
PMET only training
*Workshops are conducted virtually on 27 & 29 Oct or 28 & 29 Oct (next available workshops).



Stay tuned here for the September Workshop Schedule!
*Supervisor to attend an additional 1-day Age Management Workshop @ S$50 net if Singaporean PMET's age is 50 years old and above.
STEP 3: RECEIVE GRANT
Company to receive a cheque of S$5,000 or S$10,000 upon fulfilment of:
1. Successful retention of newly hired PMET of at least 6 months AFTER attending the workshop, AND;
2. Successful completion of online HR Toolkit (very hassle-free and easy to complete), which will be assessed on a monthly basis
Want to know what other Grants that your company might be eligible for?

Read also: Expired or Expiring Singapore SME Government Grants from 2020 (Will Budget 2021 Provide New Support?

Read also: COVID-19: Productivity Solutions Grant with Singtel / M1 Business Laptop Bundle

Read also: COVID-19: 7 Government Support and Grants that Help SMEs Stay Afloat


----------------------------------------------------------------------------------------------------------
Got a Question? WhatsApp Us, Our Friendly Team will get back to you asap :) Share with us your thoughts by leaving a comment below!

Stay updated with the latest business news and help one another become Smarter Towkays. Subscribe to our Newsletter now!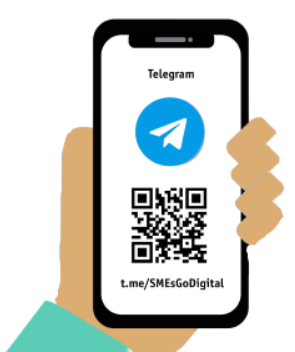 We are on Telegram!
Stay updated on the latest business related news and initiatives for SMEs.
JOIN NOW