Everything You Need to Know About Traded Endowment Policy- With PolicyWoke
This article was written in collaboration with PolicyWoke.

All views expressed in this article are for informational purposes and does not address the circumstances of any particular individual or entity.

We previously introduced resale endowment policy, or traded endowment policies, and opined on whether they are a good investment choice. Having received significant interest from our readers to know more about these policies, we have teamed up with PolicyWoke to answer some of the questions that our smart towkays have been wondering about.

Who is PolicyWoke?

PolicyWoke is a well-respected resale insurance brokerage company with a team comprising an ex-financial advisor, a software specialist, and a serial entrepreneur. As the second-hand insurance market is not an established fixture in Singapore, there is invariably an educational element involved in the local trade. PolicyWoke's team combines their complementary experience and skills not only to help those who are looking for short term high-interest savings plans but also to effectively impart knowledge and awareness of this product.

What differentiates PolicyWoke and their competitors are the transparency for Buyers as traded endowment policy terms and conditions with projected compound interest readily available on their portal.

It is in the spirit of the latter that we bring you this further elucidation of traded life policies (TLPs) and traded endowment policies (TEPs).


TLPs/TEPs for general investment


Q1. What are the risks involved in trading in TLPs and TEPs when they are not regulated by the MAS?

The MAS has listed many of these risks:
(1) Life Extension Risk - Some beneficiaries are hoping to claim the death benefit; hence it may not yield much.
(2) Overseas Regulation - Life policies may be acquired from overseas where the laws and regulations could be very different from Singapore's.
(3) Liquidity Risk - Once you buy a TLP/TEP, you are required to commit to its maturity, and reselling them may incur you a financial loss.
(4) Credit Risk - You are exposed to the insurers' risk (e.g AIG almost collapsed in 2008)
(5) FX Risk - Policies not in local currency may experience change in their value due to FX fluctuations (e.g "GBP1 equals SGD3" may change to "GBP1 equals SGD1.82").
(6) Fraud - Policy sold may not exist or is not as advertised, or policy may be voided due to incomplete declaration by the 1st policy owner.

Functionally, problems also tend to arise due to one party not honouring their word based on the business contract. Examples of this include the policy owner reversing the policy assignment while it is still being processed, or if the values generated are not updated.


Q2. Do customers who wish to purchase a TLP/TEP require financial advice, especially if they have never purchased their own endowment policy before?

Customers do not require financial advice as these are unregulated trading. We are also unable to give financial advice as we are not licensed to do so. However, PolicyWoke believes in education and would encourage buyers/sellers to seek financial advice from their trusted financial advisors. In fact, we have partnered with Capital Gains Studio and have produced several videos on financial literacy which we have uploaded onto our YouTube channel. We hope everyone makes an informed decision.


Q3. Does PolicyWoke offer/accept TLPs and TEPs from other countries?

Currently, PolicyWoke does not offer or accept TLPs/TEPs from other countries. We are exploring our options to take in other countries' policies once we are familiar with their respective rules and regulations.


Q4. How do resale brokers calculate the rate at which policyholders may sell their life or endowment policies at? Are PolicyWoke's rate the most competitive in town?

For our company, we have a mandated internal rate of return (IRR) which we assess before buying over the policy. This is because there is a risk that bonuses may be paid lower, and in turn, this also affects our investors. As we do not have much-fixed cost (we rarely do advertising and we keep our cost low as much as possible), that is how we are able to give slightly better rates than the market and slightly higher buy-over offers than the market leaders.


Q5. Will resale brokers disclose how much commission they charge for every TLP/TEP they resell? Does PolicyWoke advocate for this sort of transparency?

In the market, no resale brokers currently disclose their commission. However, astute investors will know how much commission we make if they look at the surrender values. We do not intend to hide it.


Q6. Why choose PolicyWoke over other resale brokers?

We try to offer slightly better rates than the market currently, by keeping our fixed costs low so that we can pass on the savings to both investors and 1st policy owners.

We are also the only resale broker (to date) that buys-over ILPs (Investment-Linked Policies).

In addition, our clients appreciate our fast response times (within 3 business days, but usually we will respond within hours), and convenient payment acceptances (done through PayNow or FAST).

We are also transparent. For each resale policy we have on our website, we attached the revised policy illustration as proof of:
- Existence
- Ownership
- Future premium amount (if any)
- Maturity date
- Breakdown of guaranteed and non-guaranteed cash values

If anyone requires assistance with reading the revised policy illustrations, we are more than happy to be of service.


Q7. TLPs and TEPs do not seem to be very popular over here in Singapore, why is that? Is that changing?

There is a stigma in TLPs and TEPs because of the following:
(1) Morale hazard - People may be killed for the death benefit, which is why PolicyWoke does not advocate for sellers to meet up with buyers.
(2) People may be seen to be profiteering from the 1st policy owner's misfortune, either in the form of financial trouble, or death. However, we work with financial advisors to carefully screen our policies and we do take context into account when deciding on a policy sale. In fact, there have been situations where owners subsequently changed their minds in giving up their policies once they are informed of the opportunity costs.

With more opportunities to inform and to raise awareness, we hope to raise the understanding that there can be policy owners who are in financial distress and thus genuinely require help in taking their policies off their hands.


Investing in TLPs/TEPs for companies as a form of business asset


Q8. As an asset class, endowment policies are not open to businesses since they are a form of personal life insurance. Can TLPs/TEPs be legally traded and owned by corporate entities? Are there any potential legal obstacles?

In all policies, there are 4 parties involved.
(1) Life assured (person whose life is covered, cannot be changed)
(2) Owner (person/entity who owns the policy, can be changed)
(3) Payor (person/entity who pays the premium, can be changed)
(4) Beneficiary (person/entity who benefits from policy pay-out, can be changed)

TLPs/TEPs can be legally traded and owned by corporate entities. We do charge a fee to advise corporates for such arrangements as company resolutions are required to be done for the transfer.


Q9. Is this an attractive investment for businesses? The main attractions of endowment policies are stable performance and low risk, but they are not very liquid in nature.

Businesses may be looking for an option to park their funds in TLPs/TEPs for higher interest in the current low-interest banking environment. But they have to note that part of the funds will be locked up (typically 50%) while the other 50% can be secured with a policy loan (6% revolving loan) or as a collateral to the bank (cheaper, but with fixed payment).


Q10. Should businesses take out a business loan in order to buy TLPs/TEPs instead? (note that current unsecured biz term loan is at 1.3% simple interest of 5 yrs loan tenor)

Businesses may take out a business loan to buy TLPs/TEPs (as they are projected to yield 3.6% to 4.6% internal rate of return) but the function of TLPs/TEPs should be to pay up a debt that they have taken as the pay-out date of the TLPs/TEPs are fixed. There is also the risk that such a move would not be the ideal one should interests rise or the projected interest drops in the future.
If they are interested, it can also be an asset bought to retain their workers as a bonus for long-term loyalty.


Q11. And lastly, where can consumers find out more about your company offering or if they are looking to sell or buy their policies?

Consumers can find out more about PolicyWoke via:

To buy a traded endowment policy:
https://www.policywoke.com/buy-traded-endowment-policy

To sell an in-force insurance policy:
https://www.policywoke.com/sell-your-insurance-policy



Read also: Best Telegram Channels Business Owners in Singapore Should Join
Read also: What Are Resale Endowment Policies, Should You Invest In One?
-------------------------------------------------------------------------------------------------------
Got a Question?
WhatsApp Us, Our Friendly Team will get back to you asap :)
Share with us your thoughts by leaving a comment below!

Stay updated with the latest business news and help one another become Smarter Towkays. Subscribe to our Newsletter now!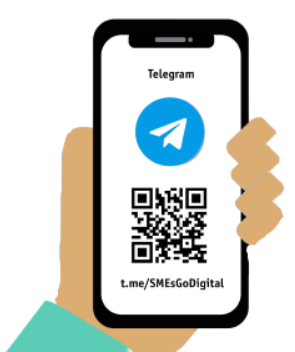 We are on Telegram!
Stay updated on the latest business related news and initiatives for SMEs.
JOIN NOW