The Best Business Banking Accounts in Singapore
This article may contain affiliate links that is at no additional cost to you. Smart Towkay may receive a small commission from your sign-ups.


When you start a business, one of the first things to consider is whether to open a business banking account. It is generally advisable to do so for a myriad of reasons.

Separating the finances of the business (such as business expenses, business assets, and cash flow) from personal finances makes them easier to manage. This is especially true for tax and accounting purposes.

Having a business banking account also goes a long way in improving the company's image, by lending a sense of formality through the company name appearing on cheques and other payment methods for customers and clients.

But with so many banks in Singapore, all offering various business banking options, how does one know which is the most suitable business bank account to have?

In evaluating a business bank account, the most important things to look out for are:
· Monthly fees
· Minimum deposit and balance
· Usability and ease of access
· Limits on transfers and foreign currency conversion fees
· Customer support networks
With that in mind, here are some of the best bank accounts for companies in Singapore:


DBS Business Digital Account/Multi-Currency Account

The DBS Business Digital Account is a very popular business bank account. For an account transacting only in Singapore dollars, it only requires a low initial deposit of S$1,000 and no minimum balance, which means there are no fall-below fees.

The Multi-Currency Account allows for transactions in Singapore dollars as well as 12 other foreign currencies, including Euros, British pounds, Australian dollars, and of course, US dollars. This has a slightly higher requirement, including a S$3,000 initial deposit and a S$10,000 minimum balance, with S$35 being charged if the balance falls below the minimum amount.

Accessing these accounts is relatively easy – simply log into DBS iBanking, or head to any physical DBS branch or ATMs located in Singapore.

However, DBS charges S$18 a month to maintain the Business Digital Account, which is not an insignificant amount. Moreover, it also charges a minimum of S$30 for any foreign currency transactions. The Multi-Currency Account would obviously be the better option if one's company transacts in those 12 foreign currencies often, and it would also only cost S$3.33 a month. However, as noted, the requirements for opening a multi-currency account is markedly higher.


OCBC Business Growth Account

With no initial minimum deposit or balance required, the OCBC Business Growth Account offers an attractive set-up at no cost. Accounts can be opened online, with applicants able to receive their account numbers almost instantly.

Compared to DBS' Business Digital Account, OCBC charges a relatively lower monthly fee of S$10, which is waived for the first two months. An additional multi-currency account, transacting in US dollars and Euros, can also be set up together with the Business Growth Account, and both will be charged under the same account fee of S$10 per month.

In addition, OCBC is the only bank which offers free FAST and GIRO transactions. However, its foreign transfer fees, excepting the multi-currency account, are comparable to DBS' and could be considered restrictively high by some.

Overall, the OCBC Business Growth Account is a very solid choice.


UOB Current Account

UOB's Singapore Dollar Business Current Account does not really offer any terms that stand out from the previous two. Like DBS, a minimum deposit of S$1,000 is required. Unlike DBS and OCBC, setting up a business bank account in Singapore with UOB requires a minimum daily balance of S$10,000, with a S$35 fall-below fee. Foreign transfer fees start from S$40.

On the plus side, UOB only charges an annual fee of S$35. Up to 50 outgoing FAST and PayNow FAST transactions per month will be free through UOB Infinity, their digital business banking platform.

And finally, there is a promotion going on right now, which confers some cash bonus in a fairly convoluted way. Sign up for an account before 30 November 2020, and new UOB customers will immediately enjoy a S$50 welcome bonus. Every S$100,000 deposited into the Business Current Account will net a further S$50 bonus. An additional S$10 bonus will be conferred for each of three other qualifying transactions. These can be looked at in greater detail on UOB's website.


Maybank Flexibiz Account

Another popular option for companies prioritising the minimisation of cost, the Maybank Flexibiz Account requires a minimum initial deposit of S1,000 but has no minimum balance or fall-below fee. Most noticeably, it also does not charge any monthly or annual maintenance fees.

The only potential bad news is for companies who deal with many foreign transactions; at 0.91% Maybank charges the highest Forex mark-up rate – almost twice as high as the other banks listed here.

But for any local company that deals exclusively in local transactions, Maybank offers a very compelling low-cost option.


What about the other Banks?

Many other banks do offer their own iterations of business banking account packages. Some of them are catered for more specific demands. For instance, Standard Chartered and Citibank offer business banking accounts which require high initial deposits and minimum balances – even up to S$100,000 – but will charge no mark-up at all for any Forex transactions.

Many of them also do not offer the convenience of setting up an account online, requiring an appointment to be made at a physical branch.


Aspire Digital Business Account

For a more unconventional option that does not come from the traditional big banks, Aspire's Digital Business Account merits looking into.

In order to compete with the incumbents, Aspire must offer very attractive terms. And so it does – with no minimum deposit, no minimum balance, and no maintenance fees of any kind. In addition, Aspire charges significantly lower foreign transfer fees than local banks due to their partnership and integration with Transferwise. They also offer the only business debit card in Singapore that has 1% cashback on all online marketing and SaaS spend.

As a digital business account, everything is conducted and processed online. This places a higher emphasis on its digital platform's user experience and customer support since there is no physical location to turn to. But when done well, this actually benefits the customer, providing a far higher level of convenience and portability. This is especially useful for foreign directors who cannot physically come to Singapore to open a business account.

Keen to know more or would like to open a Digital Business Account with Aspire? Click here now!

A more detailed comparison of all the banks' business accounts mentioned here, as well as Aspire's Digital Business Account, can be found below:




This article was written in collaboration with Aspire.

About Aspire
Aspire is the #1 business neobank in Southeast Asia. With a mission to reinvent digital banking for SMEs and entrepreneurs, they are building a platform that offers financial products our customers need. Founded in 2018 by former Lazada founders and executives, they have raised to date USD 40M from world-class investors and financial partners including Y Combinator.

Check out their Peer to Peer Loan here.


Read also: Singapore Business Federation × Salesforce Singapore: Small Business Relief Grants Programme
Read also: How can Singapore Businesses Keep Their Heads Above Water in a Recession
Read also: Corporate Income Tax Filing Season 2020: 6 Things SMEs Need To Know

-------------------------------------------------------------------------------------------------------

Not sure whether your company can be qualified for bank loans or alternative lending? Try our A.I assisted loan, and Smart Towkay team will send you a lending report within 24 hours' time. With the lending report, we aggregate and recommend the highest chance of approval be it with BANKS / FINANCIAL INSTITUTIONS or Alternative lenders like Peer to Peer Lenders or even B2B lender!

Got a Question?
WhatsApp Us, Our Friendly Team will get back to you asap :)
Share with us your thoughts by leaving a comment below!

Stay updated with the latest business news and help one another become Smarter Towkays. Subscribe to our Newsletter now!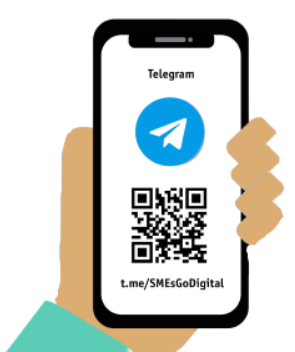 We are on Telegram!
Stay updated on the latest business related news and initiatives for SMEs.
JOIN NOW