Will Singapore Home Loan Interest Rate reach 6% in 2023?
Viewed by 19,444 Smart Towkays
Interest Rates On The Rise: Forecasting Mortgage in Singapore and What Home Owners Need To Anticipate In The Near Future


As we've seen recently, the rate of inflation has risen, meaning that the days of low mortgage rates are numbered. So, if you're thinking about buying a house soon, now might be a good time to start looking. Or is it?

The property market in Singapore hit a three-year high despite economic chaos triggered by pandemic. Sales quickly rebounded with restrictions during COVID 19 lockdowns in both the private and publish housing sectors. This phenomenon has seen home prices shooting up (The number of Million-Dollar HDB flat transactions has reached an all-time high in 2022.) which some experts call "a real estate bubble."


As we've seen before, interest rates tend to rise during recessions. However, they're likely to continue rising for some time after the recession ends.


Rising interest rates mean that Singapore homeowners will face larger mortgage payments. If the rise of interest rates continue, they may affect your plans to purchase a new house next year in addition to the recent cooling measures (30th Sept 2022)


UK & US Interest Rates Exceeding 6% in Recent Months:

How This Will Impact Singapore In Turn




In October 2022, UK mortgage interest rates surge past 6% to highest level in 14 years while US mortgage interest rates has reached 6.89%


Forecasting Mortgage in Singapore

Despite the global economic slowdown, Singapore's buoyantly performing property market has largely defied a drop in demand from overseas buyers.
Singapore house prices continued their upward trend in the third quarter despite fears of rising mortgage rates. Property prices increased by 13.2 percent from last year, according to the latest figures released by the Urban Redevelopment Authority (URA).

This is in contrast to home prices in Australia that have fallen for eight consecutive months, while New York City's real estate market has been hit hard by the Federal Reserve's decision to raise interest rates.


As global rates continue to rise, borrowing cost in Singapore continues to surge. The three-months' average Singapore overnight rate, which banks use to set mortgage lending interest rate, has risen to about 2%.


It is important for us to understand that the US Federal Reserve (Fed) has plans to further raise its benchmark rate in the future, but not at an aggressive rate. For those who are paying off their mortgages, you've probably noticed that your mortgage payments have increased.


Some financial institutions in Singapore have temporarily removed fixed rate home loans for a 'wait-and-see' approach. (DBS have since raised their fixed mortgage interest to 3.5% which earlier this year, homeowners were paying as low as 1.65%). With this action, it's no surprise that financial institutions anticipated interest rates will go even higher for the following year to five years, the time frame during which the increase is anticipated.

As other countries' interest rates begin to rise, Singapore must take care to not fall behind by implementing measures which could make housing unaffordable for new buyers. Next year, when those same interest rates are forecast to be between 4.5% and 5%, inflated domestic property prices could become risky.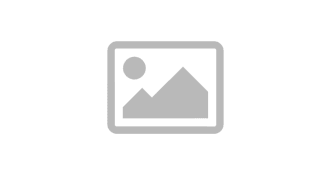 Reasons To Hit 6%
The last time mortgage rates hit 6% In Singapore is during the 2008 financial crisis.
Historically interest rate in the United States averaged 5.43 percent from 1971 until 2022, reaching an all time high of 20 percent in March of 1980. Current US Interest rate is at 6.89%

How does the US Fed affect the SORA and SIBOR?

Whenever there's an upcoming Fed interest rate hike in the near future, both the SIBOR and SORA will attempt to predict interest rate movements, and fluctuate more drastically than usual.

Further Increase in interest rates expected to combat inflation

First we need to understand the fundamental of the relationship between Inflation and Interest Rates.


Inflation and interest rates are two of the most important economic indicators. Inflation is a measure of the increase in prices over time, while interest rates are the percentage of interest a lender charges on a loan.
The two are related in that when
inflation rises interest rates usually go up as well
, in order to compensate for the increased risk of inflation. This is because inflation can erode the value of money over time, making it harder for lenders to recoup their investments.
When inflation increases, so does the cost of living. This often leads to an increase in mortgage interest rates.

The Fed will raise interest rates as far as 4.6 percent by 2023 before stopping its efforts to combat rising inflation. The Federal Reserve raised its benchmark interest rate for the third time this year, increasing them by 75 basis points to a target of between 3 percent and 3.25 percent.


The median forecast also showed that central bank officials expect to hike rates to 4.4% by the end of 2022. With only two policy meetings left in the calendar year, chances are the central bank could conduct another 75-basis-point rate hike before the year-end.

The series of big rate hikes are expected to slow down the economy. The Summary of Economic Projections from the Fed showed the unemployment rate is estimated to rise to 4.4% by next year from its current 3.7%. Meanwhile, GDP growth is forecast to slump to just 0.2% for 2022.

With the aggressive tightening, headline inflation, measured by the Fed's preferred personal consumption expenditures price index, is expected to decline to 5.4% this year. The gauge stood at 6.3% in August. Fed officials see inflation eventually fall back to the Fed's 2% goal by 2025.


Thus according to Fed plan, we should expect higher interest rate hikes in 2023 & 2024 before rates normalize in 2025

The European Central Bank (ECB ) has less room for maneuvering because of the weaker economic situation in Europe. Therefore, rate increases may be off the table this year, but they could return next year if the economy continues to deteriorate.


Russia-Ukraine War & China-Taiwan Tensions

War can also cause inflation, as the demand for goods and services rises along with the price of oil. This, in turn, can lead to higher interest rates on home loans.

When War breaks out or threatens to break out (China vs Taiwan), investors tend to take flight to lower risk investments such as Treasury Bills as yields move higher due to inflationary pressures and fixed-income products become less desirable.

Additionally, inflationary pressures typically force central banks to raise interest rates to shrink the money supply thus the longer Russia- Ukraine War persists, the higher chance that interest rates will remain high.


Reasons Not To Hit 6%

Monetary Authority of Singapore to step in to curb inflation


Although Singapore increasing mortgage rates are indirectly affect by US interest rates due to inflation, Singapore's central bank, MAS has tightened its monetary policy. The MAS manages monetary policy through foreign exchange operations to keep the Singapore dollar nominal effective exchange rate within a policy band consistent with ensuring price stability.


Timeline of MAS Monetary Policy:
In April 2022, Singapore's central bank tightened its monetary policy to slow inflation momentum against soaring prices made worse by the Ukraine war and global supply snags.
The central bank holds two scheduled monetary policy meetings a year, in April and October.
The latest move is the second out-of-cycle change this year, after an unscheduled tightening in January and leaves the door open to further rate increases as forecasts pointing to an even higher inflation down the road.

End of Russia- Ukraine War

We now know that the conflict between Russia and Ukraine is having a significant influence on the global supply chain, delaying shipments, increasing costs dramatically, and causing product shortages all over the world.(That explained why your cai-png now costs more)

Studies have shown annual inflation reached the mid-teens or higher in each of the War of 1812, the Civil War, World War I, and World War II. However, when these conflicts came to an end, inflation dropped dramatically. Inflation plummeted into negative figures before giving way to years of low inflation or even deflation.


FED rates hikes might slow down soon

If the Federal Reserve's rate hikes have the desired effect of cooling off the economy and getting inflation in check, rates could start to fall sooner and faster than you might think.

Some experts have predicted that the FED will turn to ease monetary policy in 2023 as inflation fall back to its 2% target and the need to shore up economic growth becomes a top concern.


Conclusion


It's hard to say where mortgage rates will go next. After all, nobody has a crystal ball that can predict the future, and there is a lot of economic uncertainty right now.


However, we can make some educated guesses. For example, if inflation starts to creep up, that could lead to an increase in mortgage interest rates. And if there is war or some other kind of global instability, that could also lead to higher rates as investors seek safe havens for their money. So in short, while it's tough to say exactly where mortgage interest rates will go next, it's important to be aware of the factors that could influence them.


Frequently Asked Questions

Is it a good time to refinance my home loan now?
Even in a rising interest rate environment, you may still find such opportunities to refinance for a better home loan rate package. And if there's an opportunity to save, why not?


Look at your present mortgage agreement, as the surge in recent interest rates may make more sense to stick with your current mortgage rates that was signed 1-2 years ago, and their there-after rates after the lock-in period may be even lower than current mortgage rate offering.

Which is better SORA or SIBOR?
SORA is an interest rate benchmark used by most central bankers worldwide. It is calculated from the average rate of all overnight interbank loans made across different currencies.

Unlike SIBOR (Singapore Interbank Offered Rate), which is a forward-looking benchmark, SORA is a backward-looking benchmark.


Singapore Interbank Offered Rates (SIBOR) – the current benchmark interest rate in Singapore – is slowly being discontinued in favor of the Singapore Overnight Rate Average (SORA) within the next few years.
Check out the latest SIBOR/ SORA rates and its Historical rates
here


Should I pay off my home loan then?

Paying off fully or partially of your home mortgage always saves you money in loan interest rates. The payment will either decrease the time it takes to pay off your mortgage or reduce your monthly payment amount.


When interest rates are low, it's a good idea to reinvest your surplus funds into investment products that offer higher returns. But when interest rates rise (as they are now), it may make more sense to pay off your mortgage loan to save on interests.


Consider Refinance into a fixed- rate mortgage

If you're looking to buy a home or refinance, now is an excellent time for locking in your fixed mortgage rate at a longer lock-in period. It's important not only because of expected increasing interest rates in the near future but If you wait it out and rates go up, you might not get as good of a deal.

Consider a shorter term loan tenor

The total interest rates payable for shorter-term loans are usually lower than those of longer-term loans. Even though this will elevate your monthly payments, you will be able to pay off your mortgage more quickly and save money on the total amount of interest paid overall.


UPDATED AS OF 01 Oct 2023
Lowest Business Banking Facilities
SMART-TOWKAY.COM
Lowest SME Working Capital Loan (WCL) Rate
Lowest Business Term Loan Rate
Lowest Home Loan Rate
Lowest P2P Biz Loan Rate
Lowest Commercial Property Rate
Find the Best Loans, Insurance & Credit Cards
Get Our Weekly Newsletter
We value your privacy. We never share your email with 3rd parties. Unsubscribe at any time.