2021 Edition- Financing Your Business With A Personal Loan – Should You Do This?

Financing Your Business With A Personal Loan – Should You Do This?
Every towkay worth his salt would know – and if not, a global recession prompted by a pandemic will have certainly driven the point home – that cash flow and access to capital are one of the fundamental pillars of a business.
For SMEs and startups, raising cash flow can be one of the toughest conundrums they face; conventional business financing may not look upon these companies favourably at that stage of their development.
Conventional wisdom also advises keeping personal and business finances separate. However, there could be instances where this might not apply. A potential example would be to take out a personal loan in order to inject more cash into one's business.
While this is definitely something that can be done, here are some reasons for towkays to consider about why they should or shouldn't do it.
Why you should take a personal loan for business
For young businesses with limited financial history, getting a small business loan approved is no mean feat. This is why, perhaps, one of the biggest reasons why one would take a personal loan to finance his business is that there is simply no other alternative.
However, there are indeed certain inherent advantages to taking a personal loan even if one does have options. For one, personal loans usually have a longer tenor (compared to an unsecured business term loan of 5 years), allowing repayments to be spread out over a period of up to 7 years. There is also usually a much lower processing fee (or it might even be waived) when it comes to taking out a personal loan.
Administratively, the documentation required is also simpler compared to a business loan, where the bank would require more information such as financial statements and bank account statements etc. Usually, for a personal loan, all you need is your identification documentation and the latest 2 years income tax statements for a bank to assess your personal loan.
This also means that the process of applying for a personal loan may be relatively easier, and approval usually takes just a few days or even within a day is possible. On the other hand, banks can take 2 weeks or more to process your application. This may be important if one's business is in urgent need of cash to meet a certain deadline.


Be Rewarded with additonal
$100 cash reward
with Citi Quick Cash exclusively for Smart Towkay User. Click
here
to apply!
To Claim the reward, kindly fill up the claim form
here
after approval of the loan.
However, if the reason you got rejected for a business loan is because of a poor credit rating, then it is also highly unlikely that your personal loan will be approved too.
A good credit score
is always the top requirement as it reflects a solid history of making your credit payments on time and of paying back the loans you owe.
If one needs additional access to business credit but could not qualify for a business loan, American Express (AMEX) SIA Business Credit Card offer might be another suitable option as the assessment is on the director's personal income instead of business financial standing.

This is ideal as a Business Credit Card is not reflected in your personal credit bureau record which will not affect your next residential purchase (Total Debt Servicing Ratio) or subject to the Monetary Authority of Singapore (MAS) individual borrowing limit implemented in 2019.

But the cons is that as this is a Business Credit card, it might not be suitable for SME owners that need access to cash for their monthly business expenses.


Be Rewarded with up to
$100 eCapitaVouchers
with Amex Business Credit Card exclusively for Smart Towkay User.
Whatapps
us to apply!
To Claim the reward, kindly fill up the claim form
here
after approval of the loan.
Why you shouldn't take a personal loan for business

While personal loans are provided by many lenders and the competition leads to better perks such as cashback or the aforementioned low (or even completely waived) processing fees, the fact of the matter is that personal loans tend to have higher interest rates compared to business loans. The former can start from an Effective Interest Rate of 6.5% (simple interest 3.5 percent) while the latter may only charge an Effective Interest Rate of 4.5% (simple interest rate of 2.3 percent) for a business loan (as of Sept 2021). Personal loans are also not tax-deductible, which further widens the financial obligations between the two options.

Another downside of a personal loan is the limit on financing amount. Personal loans tend to offer a smaller loan amount as it is limited by 12 x of one's monthly income in Singapore. This may not be sufficient to help out your business.

Taking a personal loan instead of a business loan also means that one will miss out on any business support that is frequently offered by many business loan products as some banks will factor in the Director's personal debt servicing ratio (DSR) when assessing their unsecured business loan application
In June 2019, the Monetary Authority of Singapore (MAS) capped an individual total unsecured debt limit down to 12 times a borrower's monthly income, which means if you owe more than 12 times of your monthly income across all your unsecured credit facilities for more than 3 consecutive months, you will not be able to apply or further make use of your existing credit limit.
But perhaps the biggest refrain from taking a personal loan is that this effectively mars the distinction between a corporate entity and a private individual. Finances between the two are meant to be kept separate, allowing some liabilities to be limited to one without necessarily affecting the other. By taking a personal loan to finance your business, you become personally liable for the repayment, and not the business.

This means that defaulting on the loan could have far more wide-ranging repercussions. Your personal credit score will be affected, and your personal life could take a huge hit, especially if the financial burden proves to be too huge and you are forced into personal bankruptcy.
Is it a viable alternative to a business loan?
Since a business loan is designed specifically to cover business-related needs, it would make sense to consider a business loan first if your company has been operating for a while and churning out a profit. The loan quantum of a business loan is usually higher compared to a personal loan, hence if you need a substantial amount of funds, a business loan would be a better choice.
There are also government-assisted financing schemes under Enterprise Singapore for business loans such as the Enhanced Working Capital Loan and the Temporary Bridging Loan Programme, where interest rates are usually kept low in order to help businesses gain access to financing for working capital and to ease cash flow.
Although the process of a loan application can be lengthy and cumbersome, the lower interest rates and better repayment terms will certainly be worth the effort if you qualify.
If you are still confused about the types of business loans available, be sure to read up and understand more about business loans here before making an informed decision. And if you do not want to go through the hassle of applying for a business loan on your own, you can always check out your eligibility here and go through our Smart Towkay platform. Besides business loans and personal loans, you can also explore alternative funding options such as Peer-To-Peer lending or crowdfunding.
Having said that, if you do not have an established business history, a personal loan could definitely come in handy. Moreover, if you only need a small amount of capital, a personal loan may work for you.
Ultimately, it is important to explore the various financing options available so that one can get the best kind of financing with the costs and terms that work well for you, allowing you to focus on what's important - growing your business.
Read also:
COVID-19: 5 Government Initiatives for SMEs Hiring Local Workers 2020

Read also:
COVID-19: Smart Towkay's Essential Business Survival Guide 2020
Not sure whether your company can be qualified for bank loans or alternative lending? Try our A.I assisted loan, and Smart Towkay team will send you a lending report within 24 hours' time. With the lending report, we aggregate and recommend the highest chance of approval be it with BANKS / FINANCIAL INSTITUTIONS or Alternative lenders like Peer to Peer Lenders or even B2B lender!
Got a Question?
WhatsApp Us, Our Friendly Team will get back to you asap :)
Share with us your thoughts by leaving a comment below!

Stay updated with the latest business news and help one another become Smarter Towkays. Subscribe to our Newsletter now!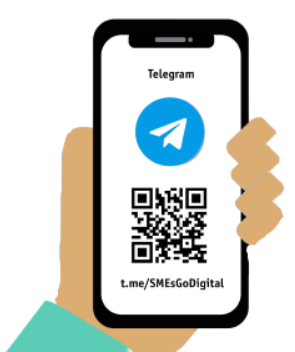 We are on Telegram!
Stay updated on the latest business related news and initiatives for SMEs.
JOIN NOW