Countries That Singaporeans Can Travel To Amidst COVID-19 Restrictions- 2021 *Updated*
Article was published on 23rd Oct 2020 and updated on 6th April 2021

The global Covid-19 pandemic has been going on for so long, it might be difficult to remember a time when travelling overseas was commonplace.

With many countries in Europe experiencing a second rise in cases, more lockdowns are imminent. Meanwhile Covid-19 has continued to surge across the US, with more than 220,000 lives already lost. It would appear that global travel is not going to return to normal anytime soon.

Singapore has, however, managed to secure travel arrangements with a few countries that it believes has displayed successful control over their domestic outbreak of Covid-19. Most of these arrangements are only for business and essential travellers, whose itineraries need to be approved before travel can commence. In addition, Singapore has unilaterally opened our borders to some countries without reciprocation as of yet. We will have a look at the different arrangements below.


Passengers flying to Singapore can use IATA Travel Pass From May. Click here to find out more


Countries With Bilateral Green Lane Arrangements


Green lane (or fast lane) arrangements enable essential business and official travel between the countries making the arrangements. Travellers from these countries will often have to be sponsored by a local company or government agency and may be required to obtain a visa. Pre-trip health and travel history declarations will need to be made, and testing for Covid-19 will need to be done (and shown to be negative). Travellers will also have to abide by strict mutually agreed upon arrangements and local health measures in the respective countries. For many countries, this could include having to abide by a controlled itinerary that is pre-approved.


Brunei Darussalam

A Reciprocal Green Lan (RGL) arrangement between Singapore and Brunei has allowed for travel from Singaporean to Brunei, but limited to: essential / official business travel, students, individuals seeking medical treatment and also visitors with compassionate circumstances.

A Procalcitonin (PCT) blood test has to be taken within 72 hours before departure, and another one must be taken upon arrival. Travellers will need to stay at a designated location until the result of the test is released, and then subsequently quarantine for 14 days. A Brunei sim card will also need to be purchased in order to activate the BruHealth app, which facilitates condition reporting.





China

The first country to establish a green lane with Singapore, China's arrangement with Singapore currently only pertains to 6 provinces: Shanghai, Tianjin, Chongqing, Guangdong, Jiangsu and Zhejiang. Travellers to Singapore must come from these regions, and similarly Singaporeans may only travel to these provinces. This will be gradually expanded to other regions.

Singaporeans who wish to travel to China under this arrangement will need to be sponsored either by a company or government agency in China, who will file an application on behalf of the applicant with the local provincial or municipal authorities. If approved, an invitation will be issued to the applicant to apply for a visa from the PRC Embassy in Singapore, as well as submit a health declaration to the Chinese authorities.

A polymerase chain reaction (PCR) test – one of the few standard Covid-19 tests used worldwide – will need to be taken at most 48 hours before departure, and an additional one will need to be taken upon arrival in China. Travellers will need to be quarantined until the results of the test returns negative. In addition, while in China, the sponsoring company or government agency is responsible for transportation between place of work and place of residence. The taking of public transport is not permitted.

A joint press statement by the Ministry of Foreign Affairs and Ministry of Trade and Industry on the Singapore-China Fast Lane for Essential Travel can be perused for more details.



Japan

A Reciprocal Green Lane (Business Track) has been established between Singapore and Japan. Travellers may only travel to Tokyo (via Narita International Airport and Haneda International Airport) and Osaka (via Kansai International Airport). A PCR test will need to be taken upon arrival and quarantine will commence for 14 days, although certain business or official activities can be allowed.

The municipal government will also release a controlled itinerary based on the stated business or official activities which will need to be adhered to. The taking of public transport is prohibited.

More details can be found in this joint press statement by Japan and Singapore's Ministry of Foreign Affairs.


Malaysia

As our closest neighbours, it stands to reason that we would have the most comprehensive travel arrangement with Malaysia. Singapore and Malaysia have opened their borders to each other under 2 schemes.

The Reciprocal Green Lane (RGL) facilitates cross-border travel for essential business and official purposes between both countries, up to a maximum of 14 days' stay. The requirements for the Reciprocal Green Lane can be found here.

Meanwhile, the Periodic Commuting Arrangement (PCA) allows Singapore and Malaysia residents who hold long-term immigration passes for business and work purposes in the other country to periodically return to their home countries for short-term home leave.

Under this arrangement, a resident may return home for short-term leave after working in the other country for at least 90 days. Afterwards they may return back to their country of work for another at least 90 days.

Information on the Periodic Commuting Arrangement can be found here, where one will be directed to the appropriate website depending on whether you are a Singaporean working in Malaysia or a Malaysian working in Singapore, as different regulations will apply.


South Korea

A fast lane has been implemented between South Korea and Singapore to facilitate essential business and official travel. Singaporeans travelling to South Korea can only enter and exit through Seoul's Incheon International Airport. A PCR test must be taken upon arrival, and quarantine will commence until the result of the test is released. Whereupon, a controlled itinerary by the South Korean authorities will need to be adhered to for 14 days.

Some additional measures include applying for an Endorsed Isolation Exemption Certificate by the South Korean authorities, and installing the Self Health Check Mobile App to facilitate location tracking.

More information can be found here.



Taiwan

Taiwan's Centers for Disease Control has made allowances for business travellers from low-to-medium risk countries to enter Taiwan. Singapore falls within those categories.

As such, business travellers approved by the Central Epidemic Command Centre (CECC) are allowed entry into Taiwan. A PCR test has to be taken within 3 days of departure to Taiwan, and travellers will need to quarantine for 7 days in an approved disease control hotel, after which an additional PCR test must be taken.


Indonesia

On 28 December 2020, Indonesia announced a temporary ban on the entry of all foreign nationals into Indonesia. The Indonesian government has notified MFA that this ban would also apply to foreign nationals travelling to Indonesia under all of Indonesia's Travel Corridor Arrangements (TCA) with other countries. Hence, Singapore residents would not be able to travel from Singapore to Indonesia under the Singapore-Indonesia Reciprocal Green Lane (RGL) / TCA.

Given the reciprocal nature of this travel arrangement, travellers will also not be able to apply to travel from Indonesia to Singapore under the Singapore-Indonesia RGL / TCA . Travellers who have already received approval to enter Singapore under the Singapore-Indonesia RGL / TCA can continue to do so.

Germany

Singapore and Germany have agreed to start a reciprocal green lane allowing travel for business or official reasons, the latest step by the government to prise open borders.

Residents of both countries will have to follow virus prevention and public health measures.



Countries Which Are Allowed For General Travel

Currently, Singapore has opened its borders, to allow for not just business and essential travel but also leisure as well, to Australia, Brunei, New Zealand and Vietnam. Travellers from these countries must have stayed in those countries for the past 14 days before flying to Singapore, and must apply for an Air Travel Pass as well as take a PCR test upon arrival at Changi Airport.

However, these arrangements are not necessarily reciprocal. Presently, only Brunei has allowed travellers from Singapore in return, and only under the Reciprocal Green Lane agreement as stated above. The rest have yet to agree to having Singaporean visitors.

Meanwhile, the reverse has happened between the United Kingdom (UK) and Singapore. The former has allowed general travel for Singaporeans and does not even require a quarantine upon arrival. All that needs to be done is filling up an online form with contact and itinerary details. Singapore has not opened its borders to travellers from the UK.

Do note, however, that visitors to the UK returning to Singapore will have to serve a 14-day quarantine here at a dedicated facility, and bear all the costs of doing so. With Greater Manchester joining Liverpool City Region and Lancashire in England's highest tier of restrictions for residents and Wales entering into a 17-day lockdown, travel to the UK does not seem like a good idea right now even if it is permitted.


**Update - Air Travel Bubble (Hong Kong) - 27 April 2021 (NEW)**

Following previous deferments and delays, Singapore and Hong Kong have once again announced the launch of an Air Travel Bubble. Air Travel Bubble between Singapore and Hong Kong will commence on 26 May 2021.

This two-way travel bubble imposes no restrictions on the purpose of travel or segments of travellers, and does not set any controlled itinerary for visitors from either country. No quarantine will be set as well. Pre-departure tests and arrival tests for Covid-19 will still be required, however.

As a start, there's only one designated ATB flight a day into each city with a quota of 200 travellers per flight for the first two weeks. The numbers will be reviewed thereafter.

Things to note:
1. Travellers are required to have been in either Singapore or Hong Kong for a 14-day period before they make their journey

2. Holders of work permits or S-passes issued by Singapore working in the construction, marine shipyard or process sectors are excluded from travelling from Singapore to Hong Kong

3. Pre-departure Covid-19 test within 72 hours before departure are still required. Children aged 6 or younger travelling from Hong Kong are exempt from this requirement

4. Travellers arriving in either cities are required to take a Covid-19 test upon arrival at the respective airports. Visitors arriving in Hong Kong must remain at the airport until they receive a negative test result. For Singapore, travellers are allowed to travel to their hotel accommodation and serve their self-isolation there until the results of their on-arrival tests are confirmed.

5. Foreign Travellers from Hong Kong will need to apply for an Air Travel Pass between 7 and 30 calendar days before their intended date of entry into Singapore.

6. Travellers from Singapore are required to download the LeaveHomeSafe app on their mobile devices prior to departing for Hong Kong. They must retain the records in the app for 31 consecutive days after departing Hong Kong.

7. Similarly for travellers from Hong Kong, they must download the TraceTogether app and register their details before arriving in Singapore. The app should stay activated during their stay in Singapore and for 14 days after departing Singapore. Children aged 12 years or younger in that calendar year who are travelling with a parent or guardian, and those unable to use a mobile device due to a certified disability and/or special needs, are exempted from downloading the TraceTogether app.



PCR Pre-Departure Testing in Singapore

Travellers who have received approval to travel under Singapore's Green/Fast Lane arrangements with other countries or who hold a My TravelPass under the Reciprocal Green Lane (RGL) with Malaysia will have received instructions on booking a pre-departure test as part of the RGL approvals.

All other travellers must apply to be eligible for a pre-departure COVID-19 PCR test. Clinics and testing centres will not administer the test unless approval has been granted. The application criteria and the various forms that need to be filled out can be found here.

Successful applicants will be notified of the approval via email within five working days.

They will then have to book an appointment to take the PCR test. Only selected clinics may perform this test and it is the applicant's responsibility to find a suitable clinic that can accommodate an appointment time slot which adheres to their destination country's required deadline.
For any updated on changes to border measures, one can visit SafeTravel Website for more information

Read also: SingapoRediscover: What To Do with The S$100 Tourism Vouchers Coming Our Way
Read also: Top 2020 "WFH – Work From Hotel" Options in Singapore To Check Out
-------------------------------------------------------------------------------------------------------
Not sure whether your company can be qualified for bank loans or alternative lending? Try our A.I assisted loan, and Smart Towkay team will send you a lending report within 24 hours' time. With the lending report, we aggregate and recommend the highest chance of approval be it with BANKS / FINANCIAL INSTITUTIONS or Alternative lenders like Peer to Peer Lenders or even B2B lender!

Got a Question?
WhatsApp Us, Our Friendly Team will get back to you asap :)
Share with us your thoughts by leaving a comment below!

Stay updated with the latest business news and help one another become Smarter Towkays. Subscribe to our Newsletter now!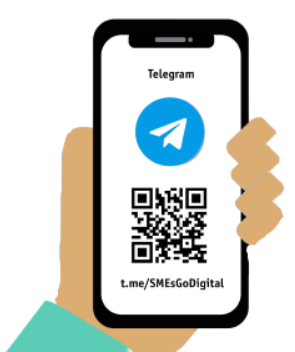 We are on Telegram!
Stay updated on the latest business related news and initiatives for SMEs.
JOIN NOW